Mr Hanky, who posts on Capitalstool.com, wondered today whether strength in the Homebuilder Index portended…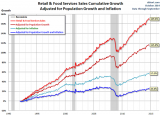 It all boils down to consumers in an economy that is so dependent on them.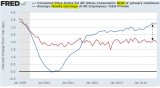 Here is a quick follow-up to the discussion on the looming rental crisis in the US. The gap in growth rates of rental costs vs. wages continues to widen. This divergence is creating a drag on the GDP growth by suppressing household formation, consumer …
A general drifting down for the early openers: Kiwis +0.2%, Aussies -0.1%, Nikkei -0.6% and Sth Korea -0.1%.
Aussie sectors here and there: REITS +0.6% down to Miners -1.5%.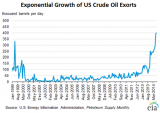 The US, now likely the world's largest producer of petroleum liquids, mucks up the oil market.
The Department of Justice's (DOJ) non-prosecutorial effort against the banksters' frauds that caused the financial crisis had ended with a pathetic whimper uttered by Deputy Attorney General James Cole during his ritual exit interview with Bloomberg.
It will still be possible to warn of American wage inflation after the Labor Department's release this morning of September wage data. It will simply be even harder to do so with a straight face.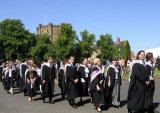 Beleaguered and desperate borrowers caught in the student loan debt trap need immediate help.
There is a way out for them. That same way out could also rein in college costs. But it's blocked by law. Obviously, the law has to be changed.
The post Ho…
Those who actually create value as opposed to chasing yield with nearly-free money will actually have some traction once the swamp of excess liquidity drains.When those closest to the money spigots of the Federal Reserve can borrow billions for next to…
Who is more completely out of touch both with the country's real needs and with its mood, former Clinton White House Chief of Staff Thomas F. McLarty or the op-ed staff of The Wall Street Journal?